Bossy's has been sold and The Dirty Beast (Ford Ranger) has replaced it. A few things from the X-trail are up for sale. Prefer to sale in Western Australia but can post at buyer's expense. Located in Kalgoorlie but can bring to Perth. Buy multiple items and save even more (to be negotiated)!
Bash plates:
6mm front alloy plates by Asfir 4x4 - the holes have been extended to compensate for the damage under the front of the car. Very slight damage on the edge of the back of the plate from dropping on the ground but no dents. You may need new washers as the ones I have are starting to bend because of the bigger holes or fill them in if you're handy with tools and fabrication. Paid $700. Asking $400-$450. See pic under transfer case plate
3mm transfer case steel plate from the forum - good condition. Usual scratches, no dents. Asking $100-$150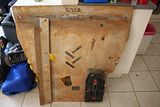 3mm rear steel plate with brackets from the Australian X-trail Forum - average condition. Usual scratches, a bit of rust. Paid $1200 including front and transfer plates. Asking $350-$400 for rear plate.
For all 3 bash plates $750 (Save $100 if buying individually!).
Wheel carrier:
Wheel carrier with work light pole. Reversing camera and worklight not included. Paid $1400. Asking $850-$950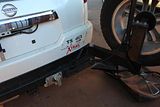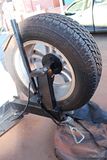 Rhino Rack Steel Half Platform:
Rhino Rack steel half platform - fittings for aero rails included. Buy you own fittings for other rails. Paid $260. Asking for $100-$150.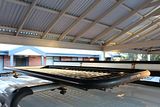 Rims/Wheels:
17" original Nissan rim $200 each ono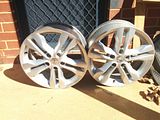 Buy both for $300 (Save $100 if buying individually!)
Tyres:
3 x Yokohama Geolandar 2 AT 225/65R17 tyres
2 have about 10000km -15000km left ($50 each) and 3rd has about 70% tread. ($100).
All 3 Yoko for $150 (Save $50 if buying individually!)
3 x Maxxis Bravo AT 700 225/65R17
2 are over 80% ($150 each) and 1 is over 90% tread ($200).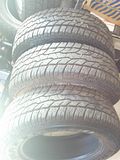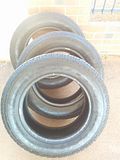 All 3 Maxxis for $450 (Save $50 if buying individually)!
Buy all 6 for $500!
Plastic guard:
Dirty but still good. $50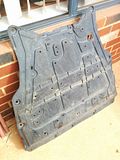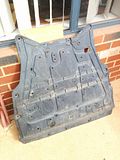 Email nananut (@) gmail . com (minus spaces and brackets) :)